Marketing
·
Prague
·
Hybrid Remote
Digital Marketing Specialist 📊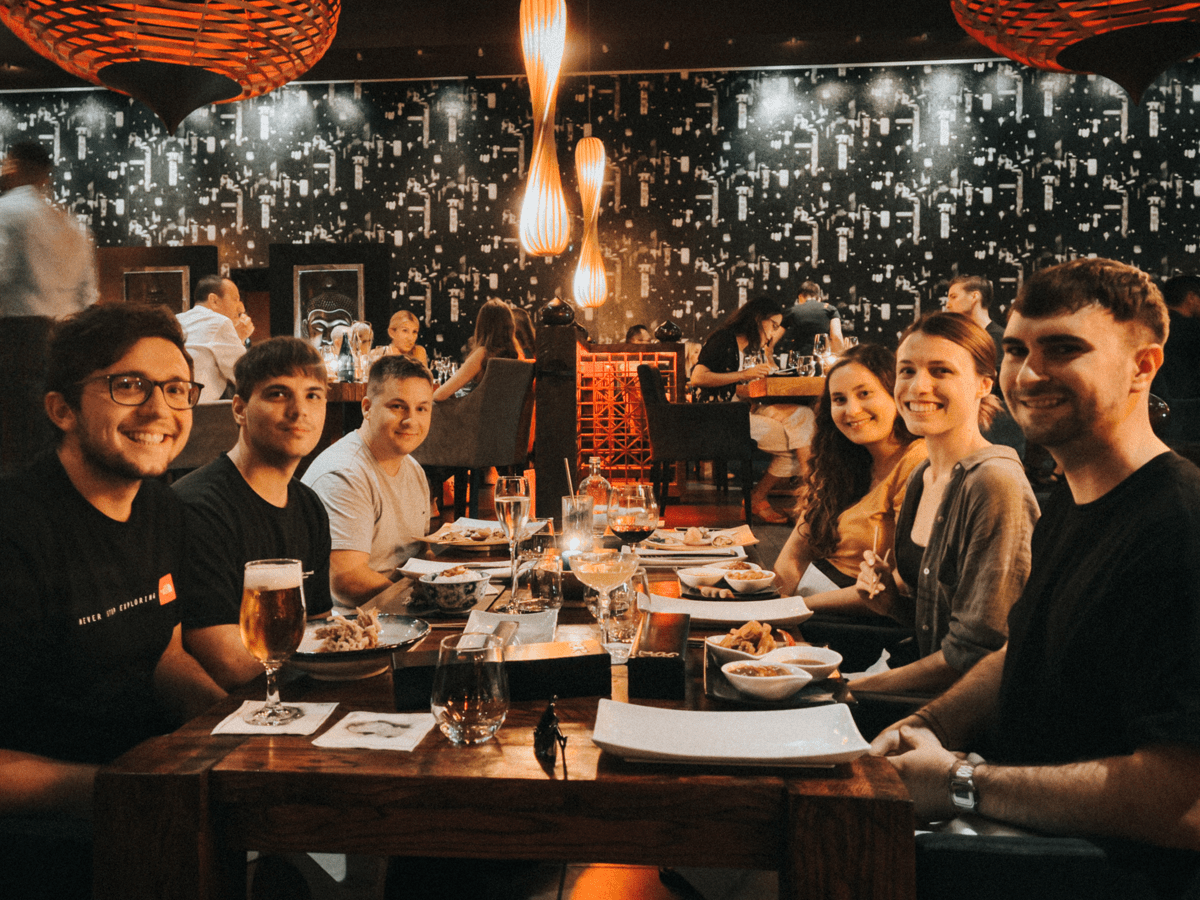 Ano, celý marketingový tým teď kouká na tebe a přemýšlí… Jsi naše nová/náš nový Digital Marketing Specialist? 💭
Petr rozšiřuje tým a hledá druhého Digital Marketing specialistu k Martinovi, abychom rostli ještě rychleji a nepřestávali navyšovat návštěvnost webu i konverzi.

KDO JSME? 🚀

Spaceflow, start-up založený v roce 2016, který se zaměřuje na digitalizaci budov. Doporučujeme kouknout na ▶️krátké video, které shrnuje to nejdůležitější.
Digitalizujeme více než 300 budov v 18 zemích, včetně Velké Británie, Švýcarska nebo Kataru. V plánu máme výrazně růst a protože je inbound marketing důležitou součástí celé strategie, očekáváme, že tahle role nám v tom významně pomůže.
CO TĚ BUDE V PRÁCI ČEKAT?


Různé segmenty a různé země – tvou výzvou bude doručit správné sdělení pro správné publikum a významně zvýšit návštěvnost webu a konverze

Tvoření B2B marketingových kampaní a přínos kvalifikovaných leadů, práce se segmentací napříč funnelem

Vytváření strategie pro SEO & PPC a kontinuální optimalizace

Spolupráce s kolegy v marketingovém týmu a spoluvytváření kvalitních landing pages spolu s webovým specialistou a grafikem, práce s CMS

Spolupráce s obchodním týmem

Vyhodnocování efektivity jednotlivých kanálů a přístupů, rozhodování se na základě dat






POŽADAVKY ANEB PŘES CO "NEJEDE VLAK" 🚂
 
 
Čeština (bilingvní/rodilý mluvčí) a angličtina (úroveň B2-C1)
Min. 3 roky zkušenosti s digitálním marketingem, ideálně v B2B sektoru


Min. 1 rok zkušeností se SEO (on-page a offpage) a relevantními nástroji (Google Search Console, Ahrefs, Screaming Frog a podobné)

Min. 1 rok zkušeností s tvorbou a optimalizací reklamních kampaní na Googlu, Facebooku a LinkedInu, ideálně se zaměřením na sběr leadů

Analytický přístup a zkušenost s nástroji jako je Google Analytics Universal a 4 (včetně práce se segmenty a atribučními modely) , Hotjar/Smartlook

Znalost obecného fungování webu (cookies, analytika) + práce s Google Tag Managerem

Praxe ve vytváření analýz a reportů (například Google Data Studio/Tableau/Excel)

Zkušenost s Hubspotem výhodou

Umíš sám sebe motivovat - ke splnění cílů si buduješ svou cestu a neočekáváš micromanagement






NA CO SE MŮŽEŠ TĚŠIT
☀️Skvělá firemní kultura
Stylové kanceláře v 7. patře Forum Karlín a terasa s výhledem na celou Prahu 8

Pravidelné mezinárodní teambuildingy

Neformální prostředí, které nejlépe vystihuje 🎵 🐶 a hlavně drive a energie

Jedinečný motivační program

Občerstvení v kanclu



🌴 Work-life balance
25 dní dovolené

4 dny sick days

Flexibilní pracovní doba

Sabbatical po 5 letech ve firmě



🚀 Seberozvoj
Lístky na workshopy a konference (po dohodě)

Multisport karta

Lekce jógy (přímo v kancelářích)

Mezinárodní prostředí a angličtinu jako firemní jazyk



Tak co, vidíš se s námi na úvodní fotce? Splňuješ výše zmíněné požadavky? Neváhej a pošli své CV/LinkedIn a co nejvíce příkladů své práce z minulosti.
Těšíme se na tebe!
             
Department

Marketing

Locations

Prague
Contact
Barbora
Talent & Brand Manager – Operations
Workplace & culture
Experience the vibe of a fast scaling company: energy, drive, fast pace, quick results, new customers, new features. We have a hunger to build something big.
If you join the team, you will shape the culture, product, strategy and set new processes. There are many different things to do, you will learn on the go and experience various roles.
Enjoy maximum flexibility, freedom, and responsibility. We don't like, micro-management. We enjoy the time together in office and after work, ideally in some beer pub.
If this sounds familiar, you will feel like at home, here.
Marketing
·
Prague
·
Hybrid Remote
Digital Marketing Specialist 📊
Loading application form
Already working at Spaceflow?
Let's recruit together and find your next colleague.